Ancient are called those histories telling about heart and taste… they tell about fatigues and nostalgia, privation and hopes, feelings and passions and they have passed down this passion to their sons. One of these begins in the early years of the last century, when Apulian people who were forced to emigrate to America in search of some fortune. Among them there was Giacomo Ostuni. He left his hometown Monopoli, crossed the ocean by bringing in his heart the memory on the olive trees with their ancient trunks and the small rural houses with their white lime walls. A lustrum of hard work and sacrifices allowed him to spare some money and when he came back to Monopoli, he realized (together with his two brothers) the dream of building an underground olive mill at the Contrada Cristo delle Zolle in Monopoli.
Here is the beginning of an old passion towards extra virgin olive oil, a history which is deeply tied up with that of the fortified Masseria "Macchia di Casa", built in 1667 in the magnificent Contrada of Monopoli which took its name.
The old structure of the Masseria Macchia di Casa, being simple and plain in its architecture, becomes the site of the mill, where today its owners Lella Ostuni and Pietro Laghezza still live. They are still doing the same job, they still have the same passion and respect of the family tradition, Solid walls and ancient trapdoors shield the history of the extra virgin olive oil Masseria Manfredi, which has got a special heart and a special taste…coming from the ancient olive trees, which frame the Masseria like authentic monuments of nature, protected by the "Parco degli Ulivi Secolari".
Masseria Manfredi produces and sales only Italian Certified Product since ever. The long family tradition and the limited yearly produced oil, allow us a direct delivery from the producer to the customer. Our extra virgin olive oil (EVO oil), always matches the taste of a well informed and careful customer and gets positive remarks of even more numerous admirers.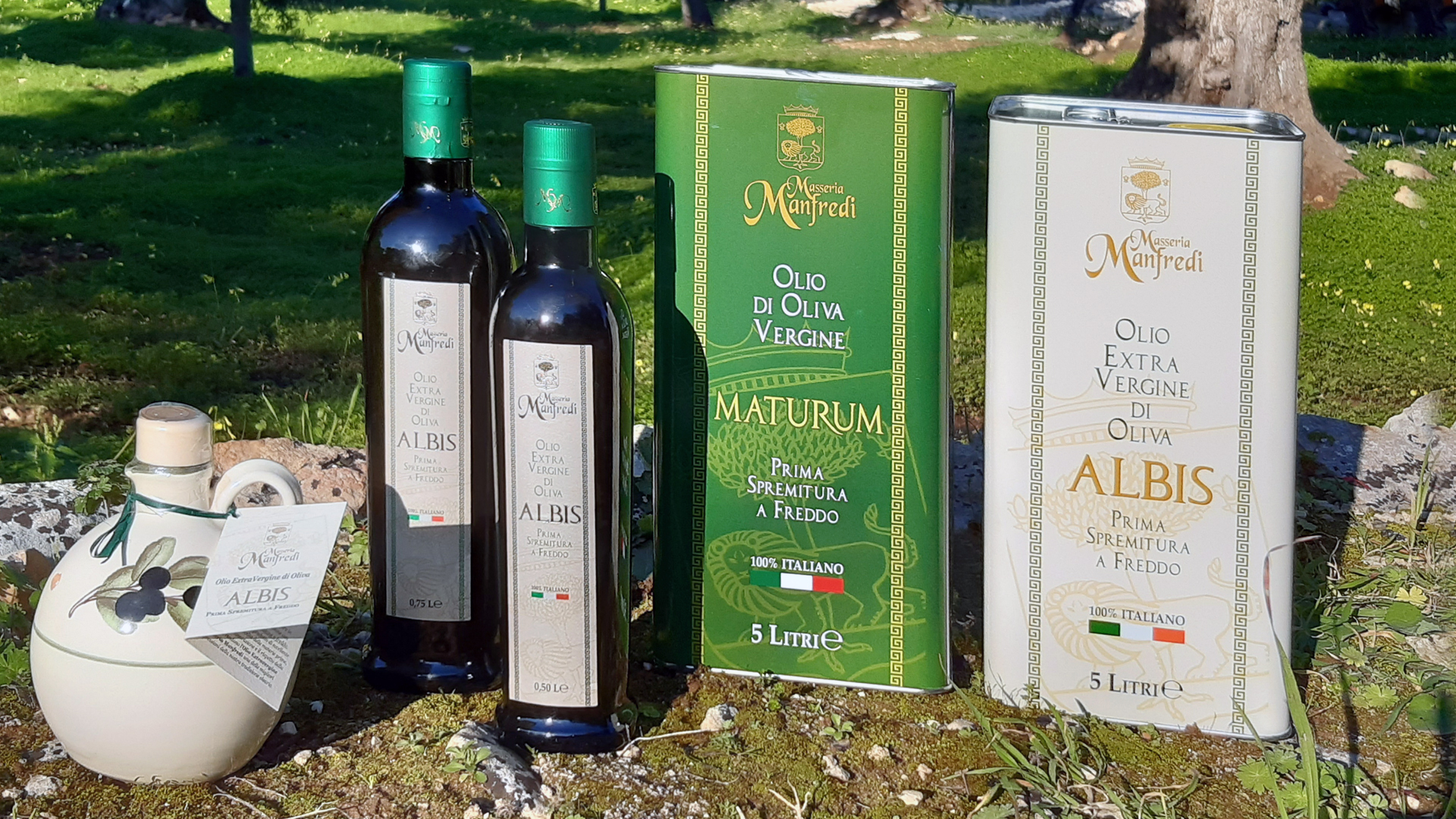 The extra virgin olive oil is a completely genuine and healthy feed. It represents one of the most important basic elements of the Mediterranean Diet. It is very digestible, it regulates the gastric, hepatic and intestinal functions.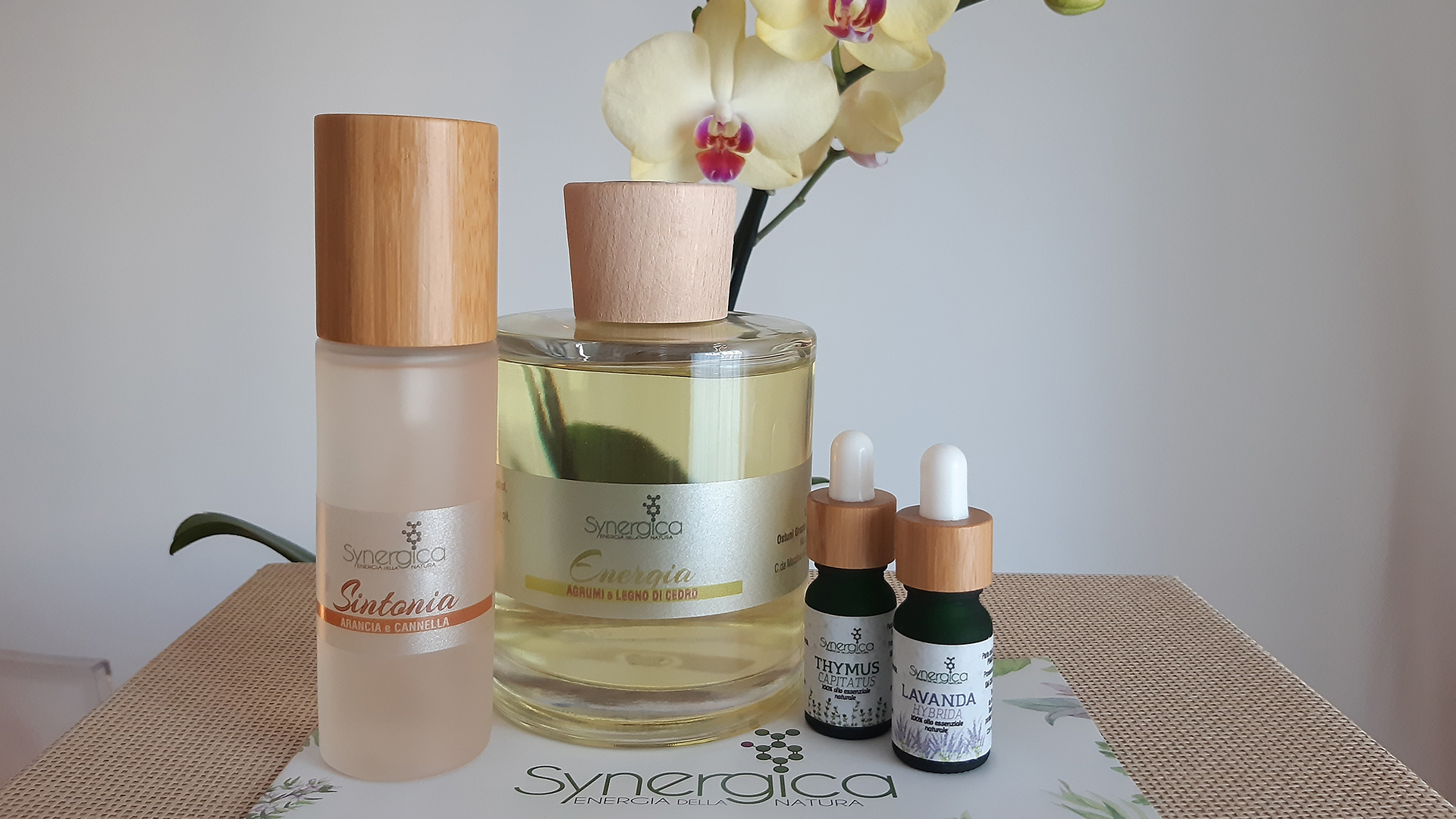 Gli oli essenziali e i profumi per ambiente SYNERGICA nascono per emozionare e personalizzare le nostre case con fresche fragranze naturali, che pervadono delicatamente ogni ambiente.
Recensioni
Cosa dicono i clienti dei nostri prodotti
Chiedo scusa ai proprietari del frandoio oleario masseria Manfredi che per errore ho premuto solo una stella! In realtà 5 stelle sono poche per la perfezione nel lavoro e la cordialità con i clienti!
Meravigliosa Masseria, meravigliose persone, meraviglioso Olio. The best in Monopoli!
Olio extra vergine di oliva di qualità. Lo consiglio!
Bellissimo posto, un frantoio davvero professionale e personale disponibile.